With a decision of matt, sparkle or velvet delicate touch completes, these cards look and feel incredible. Little miracle they're our top rated cards.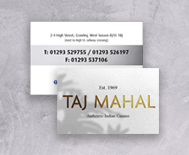 Unlaminated Business Card
Basic business cards where the completion of the board is all you need. Accessible as a fresh white uncoated card or a plain silk finish.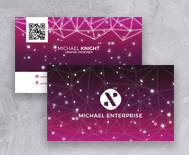 A covered business card with the additional advantage of sumptuous 'Dusense' shiny raised spot UV gleam frivolity making this the card that truly sticks out.
Enjoy a little extravagant extravagance with these covered and metallic thwarted cards from Flexpress. A costly look anybody can manage.
Swan Design specializes in flyer printing, offering a diverse range of 130gsm, 170gsm, 250gsm, 300gsm, 400gsm media. We cater to the entire UK market with competitive prices and an array of unique finishing options, ensuring your business cards make a lasting impression.
Qty: 100 for £38
Qty: 250 for £40
Qty: 500 for £50
Qty: 1000 for £60
Qty: 2,500 for £82
Qty: 5,000 for £110
Product Code: BUnLAM
"Feel free to reach out with your personal or business needs, and we'll respond promptly. You can also email your inquiries to info@swandesigninternational.com or message us on WhatsApp at +44(0)7523840834, and we'll get back to you swiftly."
Special offers of the month